Custom T Shirts
As Omaha's premier screen printer of custom t shirts for the past two decades, Corporate Creations knows how to take any idea or design and make it look good.
With minimums for printed apparel starting at just 12 pieces, and group discounts starting at just 24 pieces, we can accommodate any group, size, or budget. Simply put, our generous group discounts mean that the more you order, the less you pay. We are always pushing the limits on the newest trends, styles, and apparel fashions.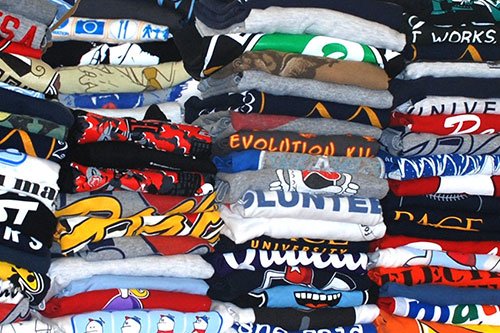 Check out our online catalog with thousands of t-shirt and other apparel choices to pick from. Looking for somebody that you can trust to do a great printing job on your upcoming custom t shirt project? Call us today at (402) 596-9799 or send us an email at sales@corporatecreations.net to learn more about how we can best outfit you and your organization.
Find more information about our custom t shirt services and apparel choices by visiting our Screen Printing.